Ballroom Dance Lessons in Everett - call 425-320-3955 - First Class Ballroom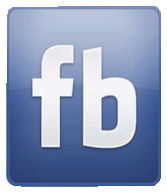 We teach fun beginner ballroom dance lessons as well as advanced ballroom lessons in Everett for social and competitive dancers. Our dance studio is comfortable and bright, filled with friendly faces and highly experienced instructors. Check out our group class schedule or schedule your introductory private lesson today.
Learn to Ballroom Dance in Everett at First Class Ballroom.
Private Lessons
Learn to dance popular dances that you can dance at parties and events.
Our professional dance instructors will teach you the steps to quickly give you the moves you need to be a great dancer.
Schedule your lesson today.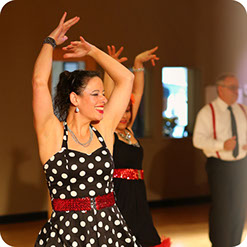 Group Classes
Fun group dance classes are a great way to compliment your individual dance lessons. You will share your learning with other students.
We will help you decide what group classes will work best for your learning style.
It is never too late to learn to dance.
Learn to Swing Dance, Waltz, Foxtrot, do some Salsa Dancing, Hustle or take Tango lessons and more.
Join our fun and affordable group dance classes and learn quickly from our world class dance instructors.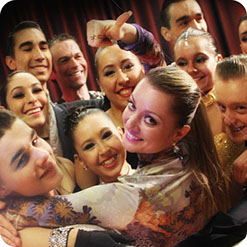 DanceSport
We have a DanceSport teaching program at First Class Ballroom which has trained dancers who are National Champions and representatives to World DanceSport Championships.
Ages from young kids through senior adults.
Pro-Am and Amateur.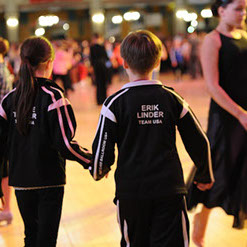 Kids Dance Lessons
Learning to ballroom dance as a young dancer is a rewarding education that stays with the child for life.
The dance lessons culminate with showcases several times during the year where children get to share their learning success with family and friends.
Start Ballroom Dancing Today!
Join our Group Dance Classes
or try our New Student Introductory Package - Two 30 Minute Private Lessons for$59
Introductory special is available exclusively for new students. Single or couple only.
Reviews...

My husband and I are a bit of an anomaly: I have been dancing for a while and he has never danced. We have tried a dance lesson here and there at several different studios, but have left absolutely frustrated with each other and the experience (I lack patience when he doesn't instantly catch the beat, he doesn't understand why I can't "just have fun"). No teacher has been able to figure out what's going on and make us BOTH feel comfortable, so we haven't returned, while dancing/not dancing has been a constant source of tension in our home.
My husband has kindly agreed to give it another try after we moved to Everett, and I found First Class Ballroom on line. We "dropped in" on their couple's ballroom class, and had a wonderful experience! Both Holly and Lars are extremely knowledgeable and can instantly pick up on what needs to be corrected, but they do it in such a fun way. The lesson went at a perfect pace -- not too fast, but not too slow. They managed to keep me from getting bored while allowing enough time and repetition so that by the end of the class my husband was leading his first Waltz! They also stayed after class listening to our "story" and really hearing us out! We found that they could somehow relate to both of us and were really encouraging towards my husband and understanding towards me. They know their stuff and have a really great, warm, and inviting atmosphere at the ballroom.
For seasoned dancers: the floor is AMAZING and the studio pretty spacious.
We are coming back tonight for lesson #2! Can't wait.
- Anastasia D.
I was highly impressed by Lars and Holly who took lots of time to answer my questions. My wife and I had been shopping around and they were the only ones who genuinely cared about us as a couple. We have taken the introduction lessons and we have had a great experience. My wife actually tells her friends now that her husband is a great dancer.
- Gurra N.
An excellent ballroom for private or group dance lessons.
- Joy S.
What a nice place to learn to dance. Feels open and sunny inside on the dance floor.
- Google review
Best place for kids and for mom and dad to take dance lessons at the same time.
- Google review
The people were very nice, not snobby like some. Great dancing and nice people. I will be looking for time in my schedule to go back!!
- Google review
Wonderful teachers for All phases of dance.
- King5 review
Wonderful place to learn to dance
- King5 review


First Class Ballroom, 1216 50th Street SE, Everett, WA 98203 / Phone: 425-320-3955 / Copyright © 2015 First Class Ballroom, LLC. Website by Main Media